Jun 13th, 1973 Silverface Bassman 100
Click on photos for larger versions
'Before' photos. This is my old silverface Bassman 100 that has been stored for several years. I'm going to do a cap job on it and likely replace some resistors and perhaps some other caps. This is the pre-amp section.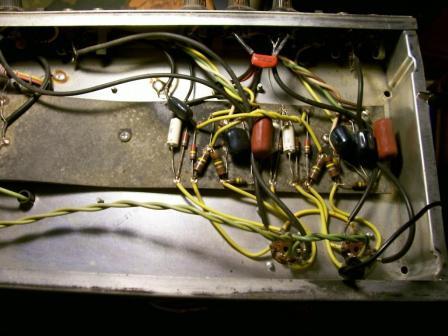 This is the power amp section. While I've got it open, I'm going to convert it to a true bias control instead of the balance control in this picture. I also plan on changing the inverter to be more like the older Blackface amps.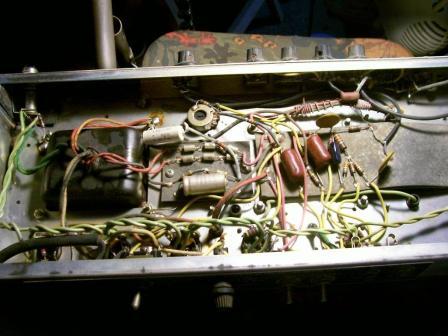 I couldn't find a layout for this amp, so I drew one so I would have the original wiring handy to look at if I need it. This is for my amp, yours may be different.