Home
Web Design
Basement Recordings
My Basses & Amps
Back in the day - photos
Today is: Friday 02-23-2018
This is a screenshot of the Band Management System page. This will list all the bands that you have in your database. (Clicking either image will take you back to the Dynamic Website description).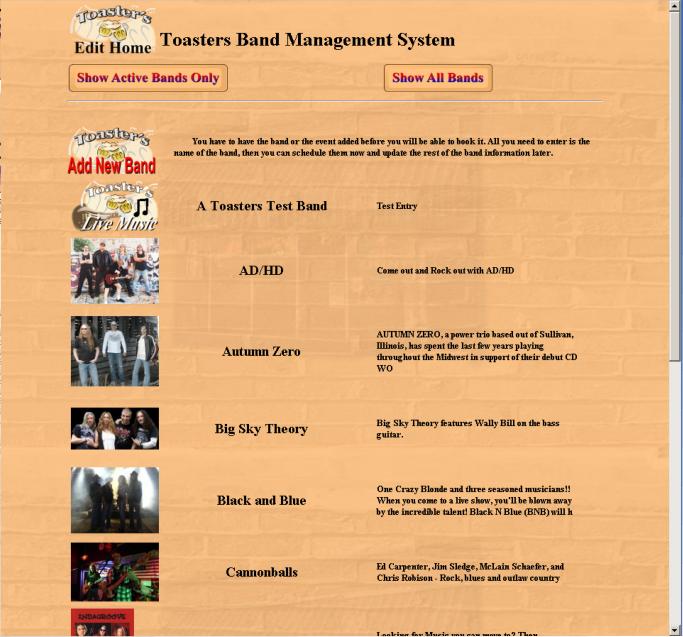 Clicking on the bands picture leads to the page below
Everything to do with bands is handled here. You can pick a date to book and cancel gigs and update the band information.